PP/ PET needle punch geotextile fabrics
Product Detail
Product Tags
| | |
| --- | --- |
| Weight | 100-500gsm |
| Width | 0.3m-6m |
| Lengths | 10m-100m or as your requirement |
| Color | Black,White, grey, yellow or As your request |
| Material | 100% Polypropylene/Polyester |
| Delivery time | 25 days after order |
| UV | With UV stabilized |
| MOQ | 2 tons |
| Payment Terms | T/T,L/C |
| Packing | As your requirements |
Description:
Needle punched nonwoven Geotextiles are made of polyester or polypropylene in random directions and punched together by needles. Geotextiles has good permeability and resistance to deformation, which allows geotextiles be widely applied in civil projects for separation,filtration,reinforcement, protection and drainage.
PET Nonwoven Needle Punched Geotextiles Fabric is a nonwoven needle punched polyester paving geotextiles, which provides stress relief, waterproofing and reduces reflective cracking functions in new and existing paved roads.
Designed for countries having extreme weather conditions in mind, the product has undergone a number of years of testing and refinement to provide the best overall performance.
The unique properties of these Geotextiles provide waterproofing and stress relief of the pavement structure. The high melt temperature of Polyester (PET) ensures that the geotextiles properties are not affected by the application of hot bitumen or asphalt.
Application:
1. Filtration
To retain required particles when water passes from a fine-grained to a coarse grained layer, such as when water flows from a sandy soil into a Geotextile wrapped gravel drain.
2. Separation
To separate two layers of soil with different physical properties, such as the separation of road gravel from soft sub-base materials.
3. Drainage
To drain liquid or gas from the plane of the fabric, which leads to draining or venting of the soil, such as the gas vent layer in a landfill cap.
4. Reinforcement
To improve the load bearing capacity of a specific soil structure, such as the reinforcement of a retaining wall.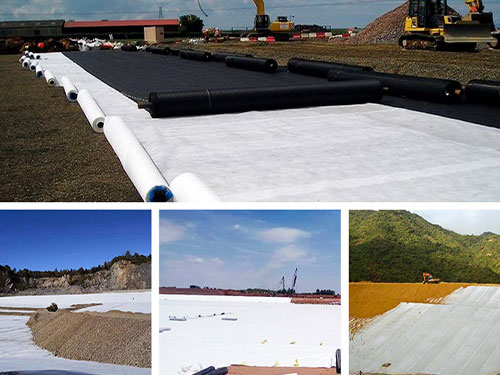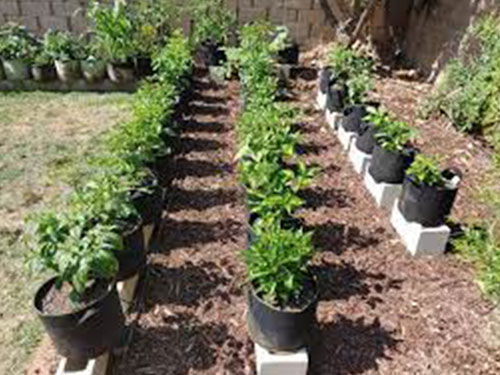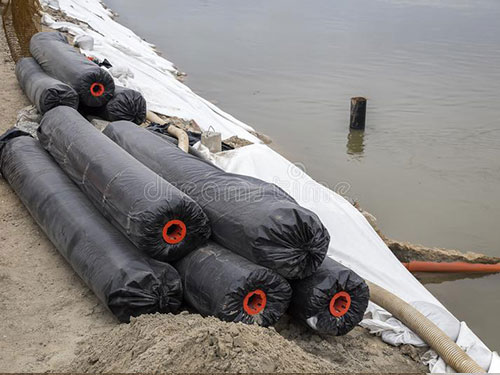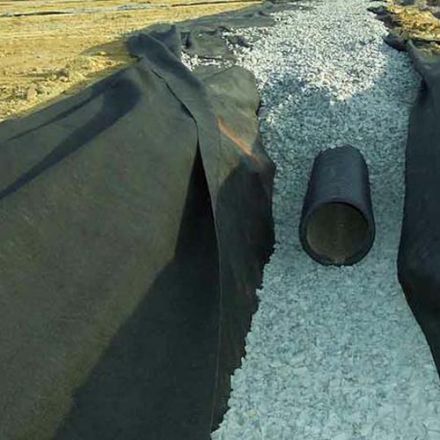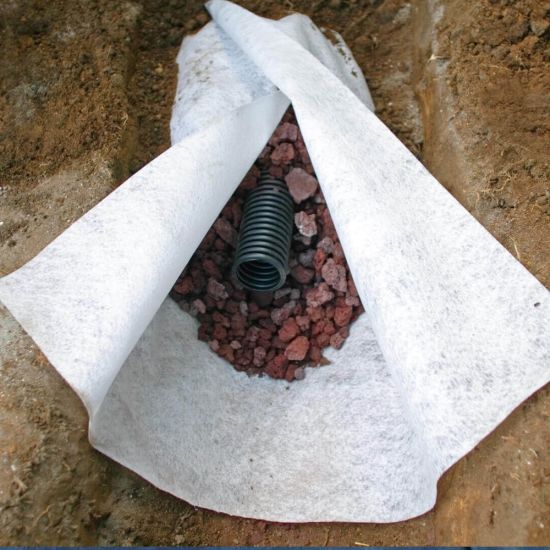 ---
Previous:
PP Woven landscape fabric
---
Write your message here and send it to us