Leaf bag is made of PE/PP material, which is beautiful, durable, portable, large storage capacity and widely used. The size of specifications and materials can be adjusted according to your needs. With years of manufacturing and exporting experience, now our leaf bags is existed in European, American, and other overseas market places. We enjoyed high reputation in domestic and overseas market.
Gardening collection bags, PE firewood covers, various gardening supplies made of PP.PE woven fabric, shopping bags, beach mats and other similar plastic woven products. It is applicable to the collection and packaging of home gardening trimming and finishing. The fabric and pattern can be customized according to customer requirements. All materials used are plastic raw materials
This kind of product can be folded and put away when not in use without occupying any space. Its super large capacity and high fiber mesh design.
We are a professional manufacturer that produces and sells container bags, space bags, second-hand container bags, environmental protection bags, multi-function bags, leaf bags, sundries bags, electronic products, etc. It enjoys a good reputation in the same industry. It can provide blank second-hand container bags that are the same as new bags without printing on the surface, and can be printed according to customer requirements, with clear fonts. The finished products are basically the same as new bags, second-hand ton bags are widely used in the packaging of chemical fiber, mining, cement, chemical and other products, with an annual output of 2 million pieces.
Leaf bags features:
1. Foldable, saving storage space;
2. PP/PE material is adopted;
3. The top opening has a built-in annular rubber strip, which is easy to install and disassemble, and opens the entrance for easy loading
4. Equipped with polypropylene webbing, it can be easily moved by hand.
5. Anti-pollution and anti-penetration treatment of the inner wall, easy to clean after cleaning debris, and can be used repeatedly;
6. Multi-purpose: used for cleaning leaves, leaves and weeds in outdoor gardens, and also for storing sundries, toys, clothing, etc. in families.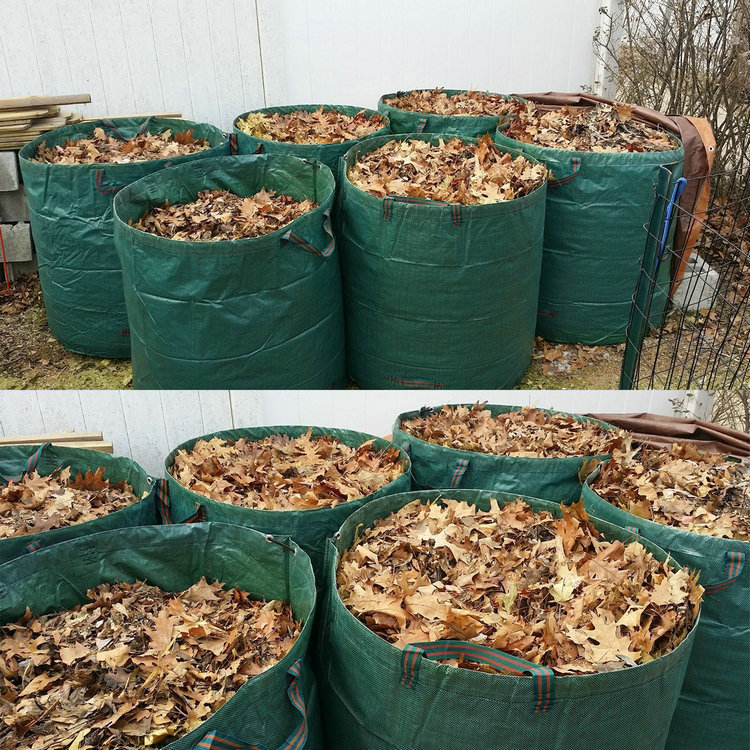 ---
Post time: Feb-03-2023